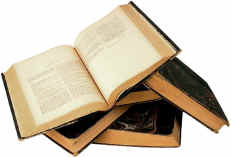 Publication of Proceedings
Inclusion in the proceedings is optional. Presenters are not required to submit full articles to the conference, but are encouraged to upload their presentations materials (slide decks, backgrounders, etc) to the conference web site regardless.
The proceedings will be published in a special edition of the OSGeo Journal (ISSN 1994-1897). Papers submitted for the proceedings should follow the guidelines and formatting outlined for the OSGeo Journal.
Those interested in submitting a an article for the proceedings are asked to contact the OSGeo Journal by submitting a request to the Journal editorial team: http://www.osgeo.org/feedback/journal/
Presenters who wish to have their FOSS4G presentations included in the proceedings must provide a full article to the Journal editorial team no later than October 10, 2007. There will be a limited number of articles accepted in order of submission.
Peer review of articles may also be available. Articles for peer review must be submitted by September 30, 2007.
Slideshow presentations will not be published.