Events
Welcome Reception

The Clubhouse at the Sticky Wicket Pub
6 PM to 10 PM, Monday, September 24, 2007
Join your colleagues for a drink and a chance to see old and new friends at the Welcome Reception. The reception will be held at the Clubhouse in the Sticky Wicket Pub, just a five minute walk from the Victoria Conference Centre. The Sticky Wicket is a Victoria institution, a collection of seven rooms over five levels, each adorned with memorabilia and sports collectibles. A great way to start off the conference!
Final Banquet
Dinner Reception at the Royal BC Museum
6 PM to 10 PM, Wednesday, September 26, 2007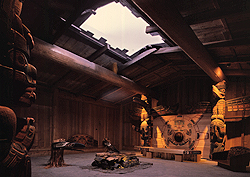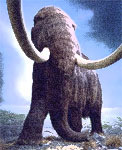 As the Conference comes to a close, join us for a celebration and send-off in West Coast style at the historic Royal BC Museum. The Museum lies in the very heart of the city and, like the city that surrounds it, is rich in history and resplendent in natural beauty.
We will start with a private showing of the IMAX film Titanica, an amazing view of the wreck of the Titanic on the ocean floor.
Next we'll head to the galleries on the third floor, the First Nations hall, and the local history hall, for a stand-up reception featuring local cuisine.
The Museum features permanent galleries you can visit while enjoying drinks and hors d'oeuvres. The highlight of the exhibits is the First Peoples Gallery, which gives visitors a striking vision of First Nations cultures before and after the arrival of Europeans with a large collection of carvings, totem poles, and First Nations art.
Situated on the Inner Harbour, the Museum is just one block from the Victoria Conference Centre.