Nanaimo and Vancouver Island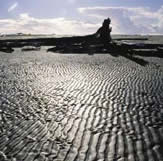 Vancouver Island has one of the most rare and beautiful eco-systems on earth. And at 32,261 sq. km (12,456 sq. miles) – almost twice the size of Hawaii – there is lots to explore. Yet it's possible to take many interesting day trips or see the entire island, which is 483 km (300 miles) long, in just a few days. Old growth forests, sandy beaches, beautiful waterfalls and provincial parks are within an hour or so driving time of Victoria. There are many quaint towns, cities and resorts "up-island" that are close to ski hills, seaside spas and wilderness adventures.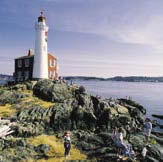 Popular destinations. The island's population of 700,000 is spread over seven cities and dozens of little towns and villages, each with its own story. The mid-coast resort community of Parksville is renowned for its sandy beaches. The rugged North Coast is famous worldwide for great fishing in spectacular settings. Out in the west, the rain-soaked forests and beaches of Pacific Rim National Park are a 'can't miss' for camping families, storm watchers and surfers alike. And only on Vancouver Island can you golf and ski on the same vacation.
Parks from coast to coast to coast. We take our beautiful environment seriously here. Some 13% of Vancouver Island and the Gulf Islands is parkland and protected area. There are two national parks and more than 130 provincial parks, like the ancient forests of the Carmanah Valley on the island's west coast, and the gigantic Strathcona in the mountainous interior.
Nanaimo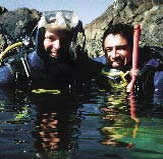 Located centrally on Vancouver Island 111 km (69 miles) north of Victoria, Nanaimo is the a vibrant harbour community, with an interesting, lively history. Formerly a mining community, Nanaimo has transformed to a delightful harbour community offering a wealth of natural attractions, first-class recreational opportunities, and historical significance. Surrounded by mountains, lakes and a seasonal rain forest, the central location of Nanaimo on Vancouver Island make it an ideal place to base all of your Island exploration!
You need not go far to experience the best of Vancouver Island adventure! For the ultimate adrenalin rush, visit Wildplay at the Bungy Zone – you will swing, zip and climb mountain obstacle course that can get up to 50 feet above ground! If that doesn't get your heart racing, you may wish to try the 140 foot bungy jump or king swing over the stunning Nanaimo River. For those who are willing to brave the cold waters of the Pacific, you may want to dive some of Nanaimo's famous artificial reefs and see why our local waters have been rated the best cold-water diving in the world, second to only the Red Sea.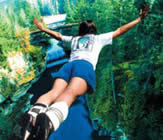 For those who wish to unwind after a busy conference, take advantage of Nanaimo's awe-inspiring natural beauty with a stroll along the picturesque harbour-side walkway. Learn about the local Sne-ney-muyx and mining history at the Nanaimo Museum and enjoy the noon ceremonial firing of the cannon at the Bastion. Take a heritage walking tour, visit a day spa, or take a harbour boat ride to beautiful Newcastle Island in Nanaimo's harbour. And be sure to leave some time for shopping – Nanaimo's downtown boasts three distinct shopping areas, each with unique artwork, clothing, housewares and more! In fact, Nanaimo is known as a shopping destination and offers ample opportunity for spending sprees throughout the entire city.
To finish off the day, reward yourself with a pint at Dinghy Dock Pub – Nanaimo is home to Canada's only floating pub accessible by a quick ferry ride or kayak! In fact, all along the harbour and throughout Nanaimo, you will find numerous choices of fabulous restaurants offering a wide range of ethnic and westcoast cuisine!
But leave yourself ample time to visit some of the other amazing destination that are situated conveniently close to Nanaimo – it's amazing what you can do here – and do from here!
Tofino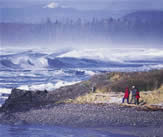 Visitors will not want to miss Tofino, a unique temperate rainforest experience and one of Vancouver Island's 'must see' places. With wild Pacific surf pounding the wide and sandy beaches, trees that seem to reach up forever, and the beautiful mountains that frame the waters of Clayoquot Sound, Tofino truly calms the soul and is the perfect year-round getaway. The coastline of Tofino is best explored on a surfboard, and eager riders come from around the globe in an attempt to tame the mighty waves of the world-famous Long Beach. The beach is an attraction in itself, offering a sandy stretch of coastline that is perfect for a day of fun or a leisurely stroll. Occasionally, the powerful Pacific Ocean unleashes its fury in an awesome display of natural prowess. Watching these storms is the latest activity in Tofino, and one that is unique to the Pacific Rim. However, storm watching is a sport that is best done from the comfort of an indoor fireside seat.